Posted by Eddie Schmidt on May 19th 2020
In our world of 'use and throw away', an old Jeep that needed some TLC was just the thing for Wes and his wife, Sheila.
The search took three years until they found a 60% restored 1961 Willys CJ5 only 30 miles away. 'Willie' had started life on a ranch in South Texas before coming further north, and then to its final destination with Wes.
Wes and Sheila spent almost as many years restoring Willie to great running (and reliable) condition, including the addition of a couple of cupholders. After all, what is a Jeep without cupholders when working the ranch, cruising the family property, or taking trips to the river for a little mud bath?
Wes said, "We've even had Willie up to 45 mph — though going downhill with a tailwind!"
For the Jeep lovers among you, here are Willie's specifics:
All original drivetrain:
Hurricane F-134 engine, 4-cylinder, 72 HP
3-speed transmission
Hi/Lo gear box
5.38:1 front and rear axles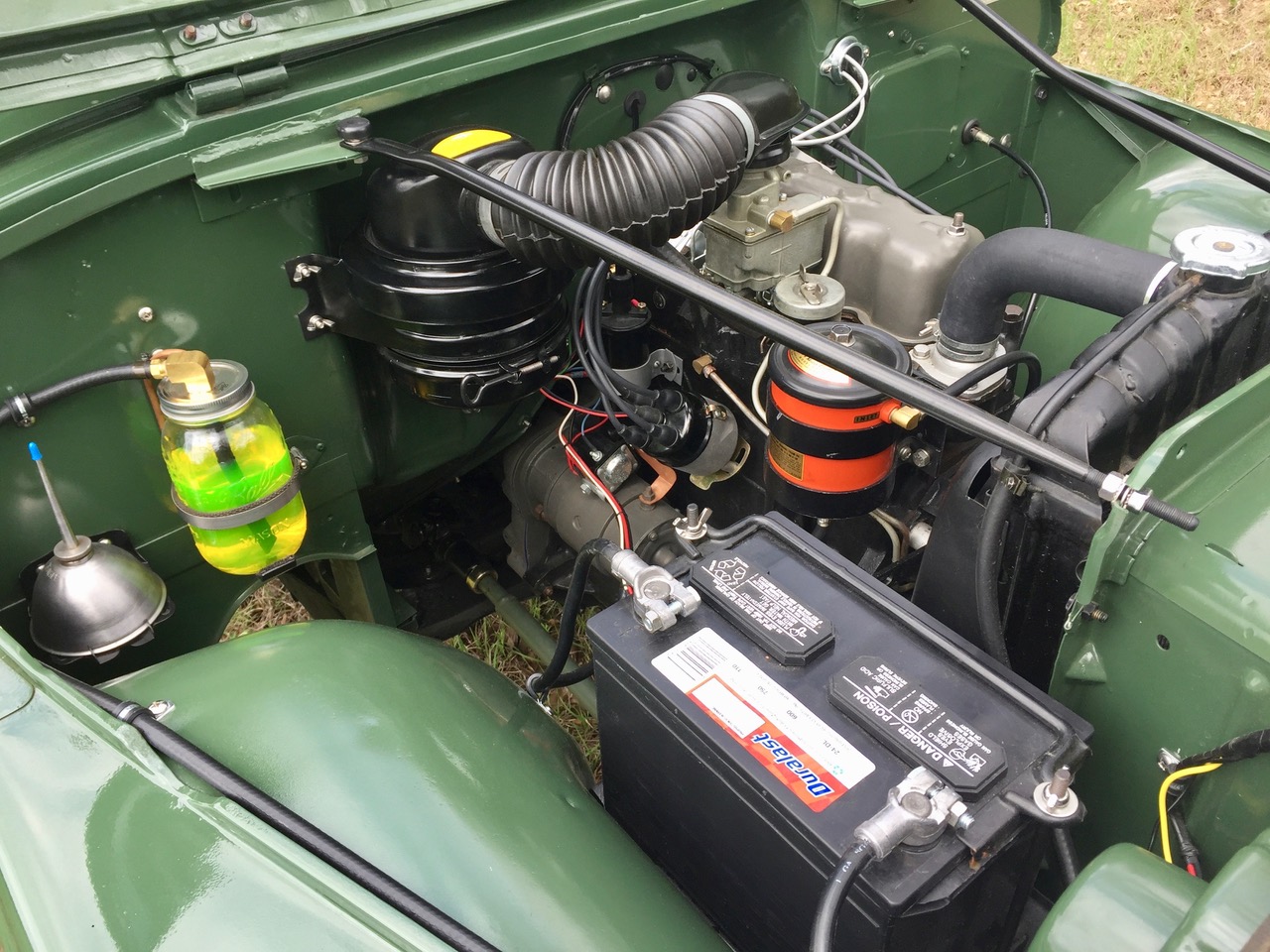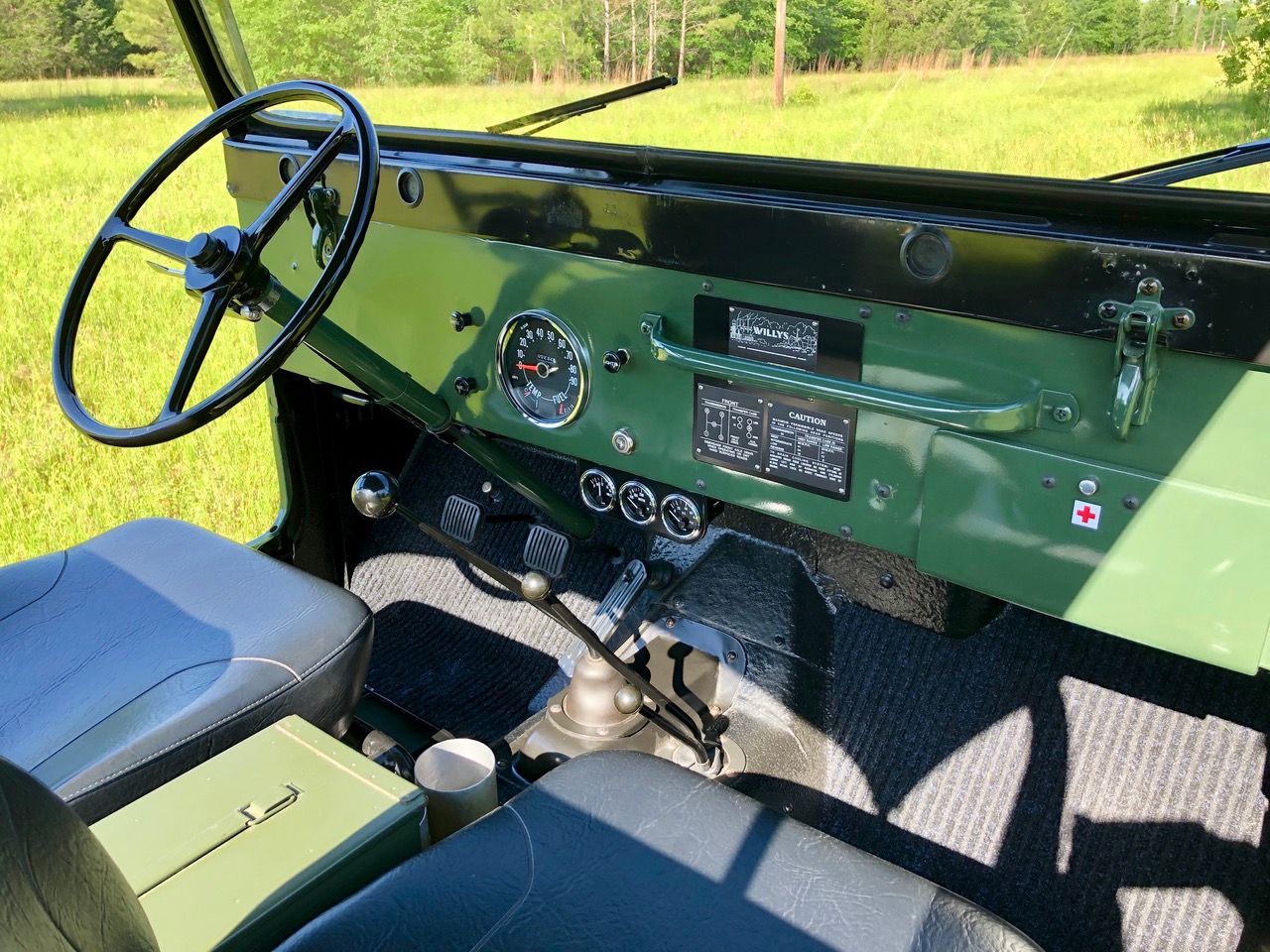 A Few Restoration Details:
Front axle rebuilt
Electrical system replaced
Leaks fixed
Fuel system repaired
New brakes added
Seat brackets and other unavailable hardware fabricated
Cupholder Project:
Purchased 75mm shell casings from Billings Army Navy.
Cleaned outside of shell casings with a light coat of metal polish.
Cleaned insides with sand paper and aluminum polish.
Left the ignition tubes in and added rubber vacuum caps to the ends.
(Drinks are now the right height and full length of each shell casing was maintained.)
Bolted casings to the floor using stainless steel screws and drilled drain holes in the bottom.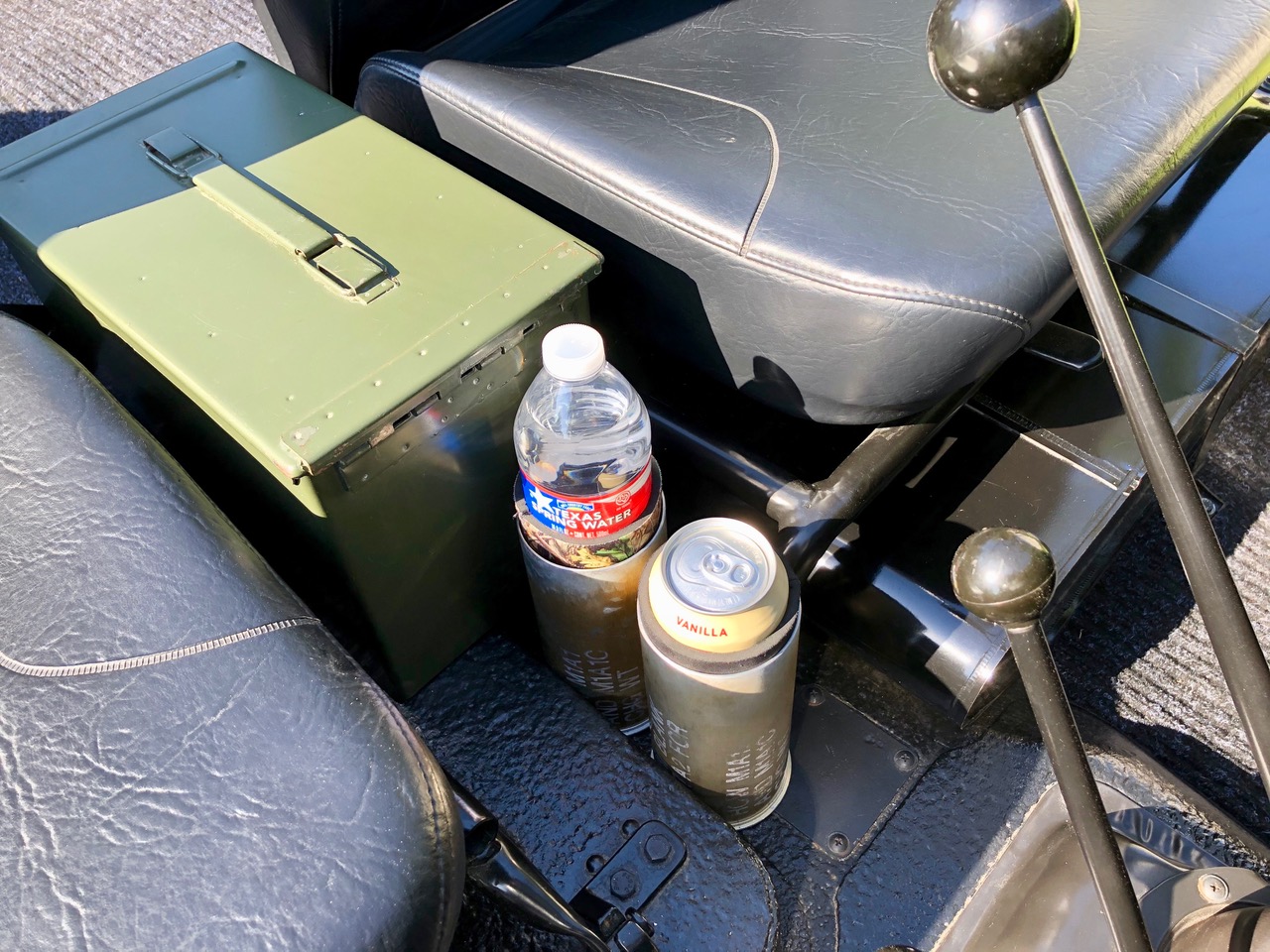 We could hear the smile in Wes' voice when he shared with us, "Willie is a great addition to our family!" Apparently 'Dudley' the cat agrees!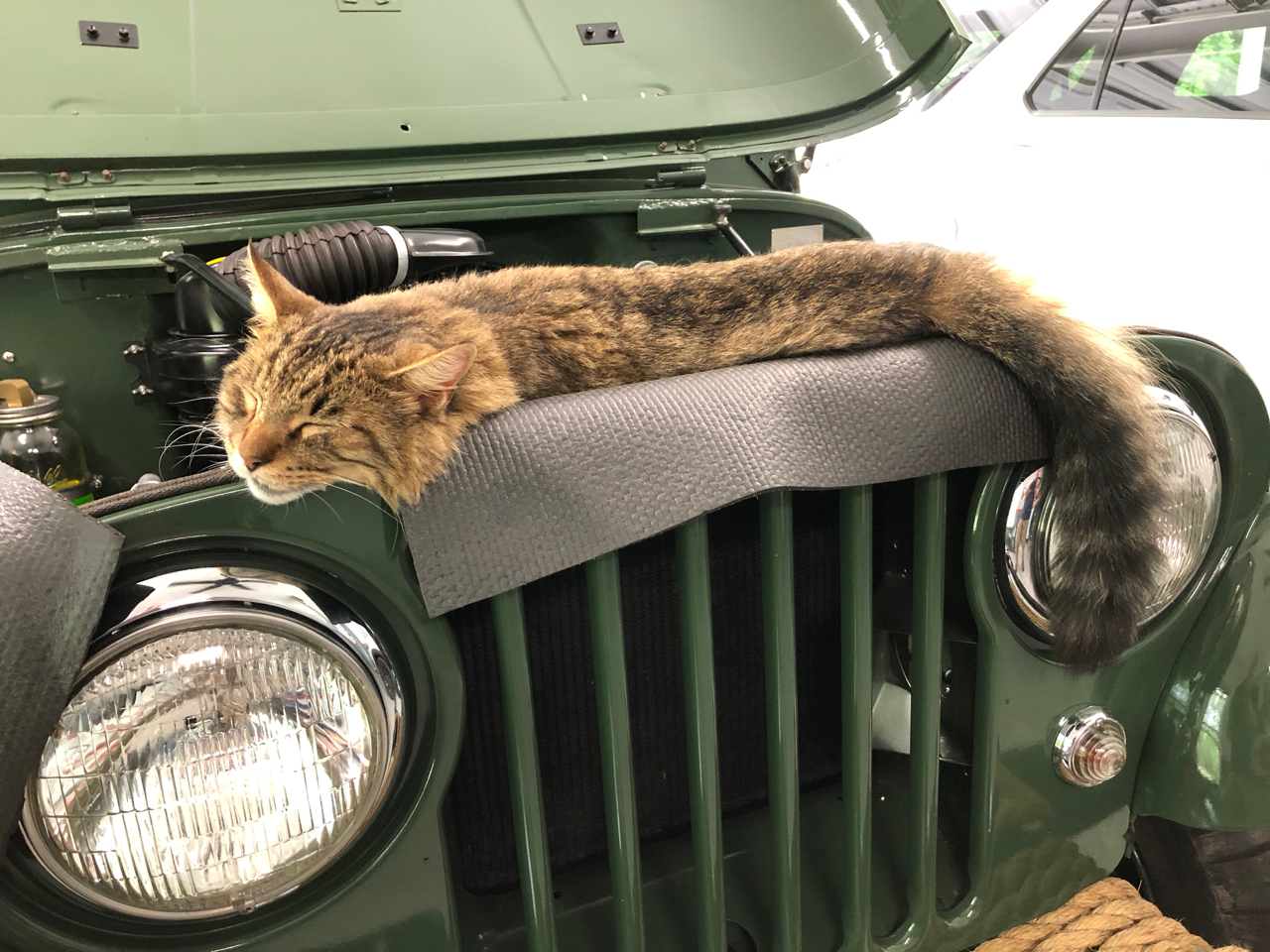 Here's all Wes' photos for all you Jeep lovers out there!