Posted by Eddie Schmidt on Jul 25th 2017
Battle Dress Uniforms (BDUs for short) have been issued to military personnel for decades to camouflage them from the enemy. BDUs are available in various camo patterns to blend into jungle, woodland, desert, snow, and even urban environments.
Who knew that camo would someday become popular with Hollywood celebrities and fashionistas? There are Pinterest boards dedicated to how to wear it properly but most of it isn't genuine military issue. What the heck is pink camo for anyway — hiding in a flock of flamingos? Get real!
No one needs to be going into battle to wear BDUs — any active sport like hunting, 4-wheeling, or paintballing will do. But kids? They're always active! They run. They jump. They play. All day long!
Camo is comfortable, it's functional, it's tough. And more importantly, it's cool (well, maybe kids say "lit" today). So naturally they run faster, jump higher, and play harder. Couch potatoes don't wear camo!
---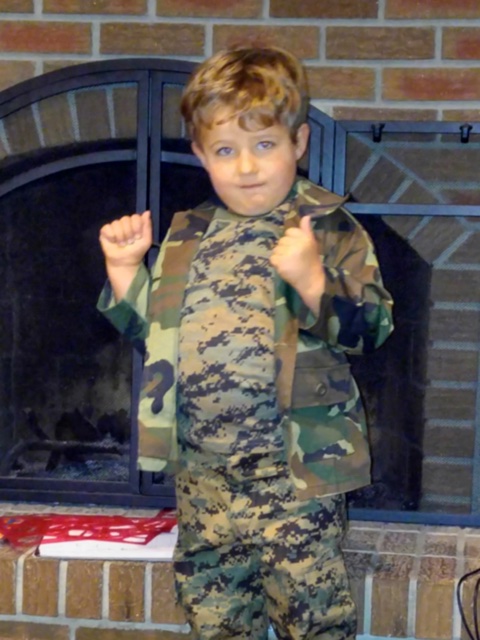 Here's one of our ecstatic customers. His mom said when his BDUs arrived, he tore his civies off in a flash and faster than Superman in a phone booth, he was ready for action!
[Photo evidence redacted so the enemy (er, siblings) can't tease him about his whitey-tighties when he's older.]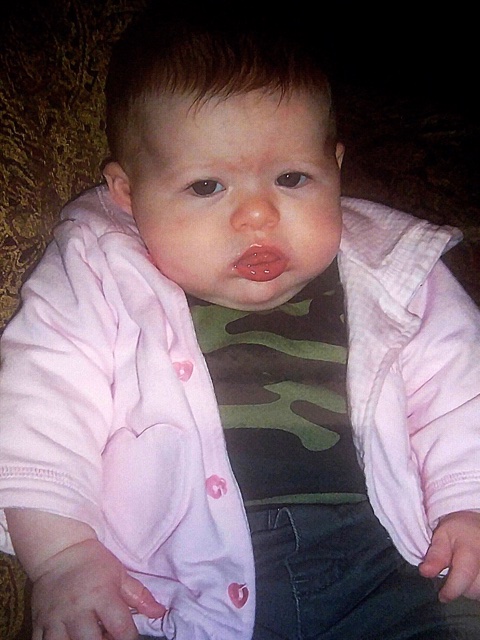 His baby sister is modeling a pink sweater over her camo t-shirt. So cute! We special order camo in baby sizes — just ask!
---
Our aversion to pink camo aside, whenever being incognito isn't necessary, genuine BDUs go with absolutely blue jeans, wild t-shirts, sneakers — even if they're pink! So kids can mix and match their camos with their civies (civilian clothes) and accessorize to their heart's content.
We carry BDUs in several camo patterns in youth sizes S–XL. We will special order baby or toddler sizes if requested.
BDUs are also popular for Halloween costumes. Kids can add all kinds of military items to make their costume really special. If they can imagine it, we've probably got it! Here are just a few ideas:
One word of warning for travel! No matter how cool camo is and how hard your kids plead — do not take any camo clothing on your family vacation to Barbados. It is actually illegal there for anyone, including children, to wear camouflage clothing of any kind or color (even fashionista pink). Only the Barbados Defense Force is allowed to wear camo and they will enforce it. This may be the case for some other countries in the Caribbean and Africa as well so it is advisable to check before traveling abroad.
Kids in Camo Snapshots